Microsoft's Application "Sketch 360" Allows you to Quickly Prototype VR Scenes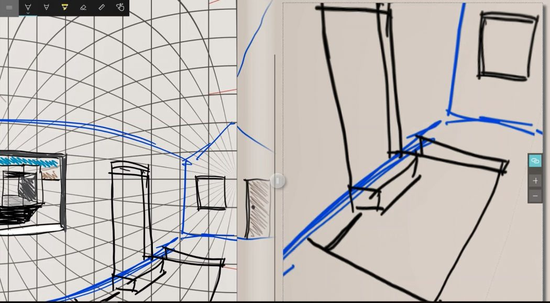 Microsoft's application and service incubator appear to be a hot topic again with the launching of its latest project "Sketch 360".
The new app "Sketch 360" is a new drawing application that seems to take advantage of Windows 10 and other third-party's support for 3D creating. Specifically, users can create single-point drawings that can then be viewed and manipulated on a 3D plane.
Prior to "Sketch 360", Microsoft had officially made other 3D creating tools. With Microsoft's Maquette, the entry barrier for this new application was much lower than that of a relatively expensive MR headset.
"Sketch 360" does not require Microsoft-approving MR heads to create 3D experiences. Instead, it allows artists to use their current touching and pen – supporting devices on Microsoft Maquette or other popular platforms (Kuula.co and Facebook).
Sketch 360 is still just a Microsoft Garage Project under development, and includes the following contents according to the release notes:
·Drawing360 sketches withWindows Ink.
·Exporting JPEG files of various resolutions using 360 metadata; identifying websites like Facebook and Kuula by providing an immersive experience.
·Exporting the sketches to a complete website (HTML, CSS, JS, JPEG) to view the page on your computer or upload it to the web.
·Cut Windows Ink, copy and paste it into other applications, and then move the ink around the sketch.
·Select the background color and adopt the textured background.
·Draw Sketch in full – screen mode.
·Display full sketches and 360 views in a separate window or display.
·Export to images of various resolutions
Hoping that for art enthusiasts interested in 3D architecture, modeling, sketching and painting, "Sketch 360" will gain the same favor as Microsoft's Garage Project Arrow Launcher.
Source: onmsft