Disney Launches PoseVR Tool, Allowing Animators to Create Freely in VR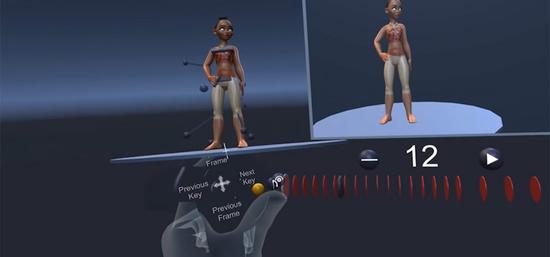 PoseVR is a new content tool developed by Walt Disney Animation Studio that allows animators to manipulate the device freely in VR, which in some ways is similar to stop motion animators operating objects in 3D space. The tool was originally developed in 2017 as part of an internship program for the studio and was later used in the production of its first VR project, Cycles.
Disney Animation Studio further added: "Removing inefficiency and disruption, allowing artists to focus on their work is one of our core principles for driving innovation. PoseVR is an experimental project designed to demonstrate the potential of VR as an animation tool for making CG characters. A multidisciplinary team of engineers and animators developed and tested PoseVR to invent a powerful usable manipulator in VR and test design and workflow assumptions. This tells us how to extend our current workflow. It also demonstrates the strengths and potential of our future animation toolset."
"Cycles" director Jeff Gipson said in an interview that PoseVR was used to create an animation infrastructure and will be further refined in Maya.
There are other tools on the market that allow animators to create animations in VR, such as Tvori. But Disney's PoseVR seems to be a step ahead of animation because it was developed specifically for animators and with the participation of Disney animators.
Both PoseVR and Tvori are first-generation tools, but it's clear that VR has the potential to improve the CG animation workflow. This is an area worthy of further study.
Source: cartoonbrew